VALENTINI
Design and production of custom solutions in glass for commercial refrigeration, civil engineering and maritime applications.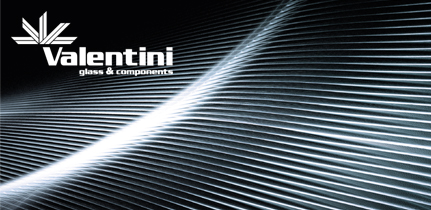 COMPANY
We specialize in the transformation of glass.
We employ the latest processing technology and cutting-edge machines to offer excellent quality glass solutions at competitive prices. We are dedicated to our customers, our employees, and the environment.

Expert glass-makers since 1964.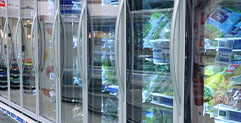 Horizontal covers and vertical glass doors for ice cream shops, pastry shops and vending machines.
GLASS SOLUTIONS
FOR COMMERCIAL
REFRIGERATION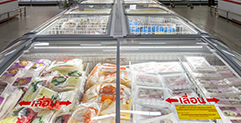 Glass solutions for low and high temperature applications. Retrofit old refrigeration systems.
GLASS SOLUTIONS
FOR SUPERMARKET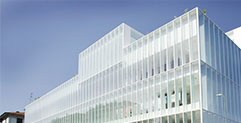 Showcase windows, structural facades, high-insulation glass.
GLASS SOLUTIONS
FOR CIVIL ENGINEERING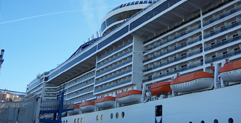 We manufacture glass for use in maritime construction, using severe mechanical tests.
GLASS SOLUTIONS
FOR THE MARITIME INDUSTRY
CUSTOM DESIGN
Glass products designed to the customer's needs and taste

With decades of experience in processing glass, our technical department is skilled in designing solutions capable of meeting customer's specific demands. The use of software and cutting-edge design technology, along with pure Italian genius, are the foundation that allows Valentini to go beyond standard products, delivering customers products tailored to their needs, with excellent technological quality and performance.
read more >>
STANDARD PRODUCTION
An extensive catalog of solutions for a wide range of applications

From curved flip-overs for small freezers to double-glazing for horizontal counters: the Valentini catalog includes more than 50 products, suitable for meeting the needs of varying customers. Glass solutions for supermarkets, pastry shops, ice cream shops, vending machines, civil engineering and the maritime industry, all knowingly designed and carefully manufactured by a company capable of combining the passion and dedication of artisans with cutting-edge technology.

read more >>
NEWS
7 JULY
New Valentini Site On-Line
a platform dedicated to the design and production of Valentini glass.
read more >>